Getting the smile you love shouldn't be awkward.
1

Meet with your doctor

Using the iTero Element® scanner, your doctor can take a fast and precise 3D digital scan of your teeth5 and map out a custom treatment plan just for you.

2

Start transforming your smile at your first fitting

This is a key step in your success. Your doctor will ensure your aligners fit well, answer your questions, and let you know what to expect.

Start wearing your aligners
Regular doctor check-ins
Your routine, uninterrupted

3

Keep your brand-new smile beautiful

Lasting results with our Vivera® retainer you transformed your smile with the world's most advanced clear aligner system. now it's easy to keep the smile you love. Vivera® retainers are custom made and 30% stronger than other retainers6.
---
Customized for your unique smile
There's no room for guesswork with iTero and ClinCheck® software.
With SmartForce® Attachments, just the right amount of gentle force can make all the difference.
Precision wings offer simple solutions, even if you have complex issues.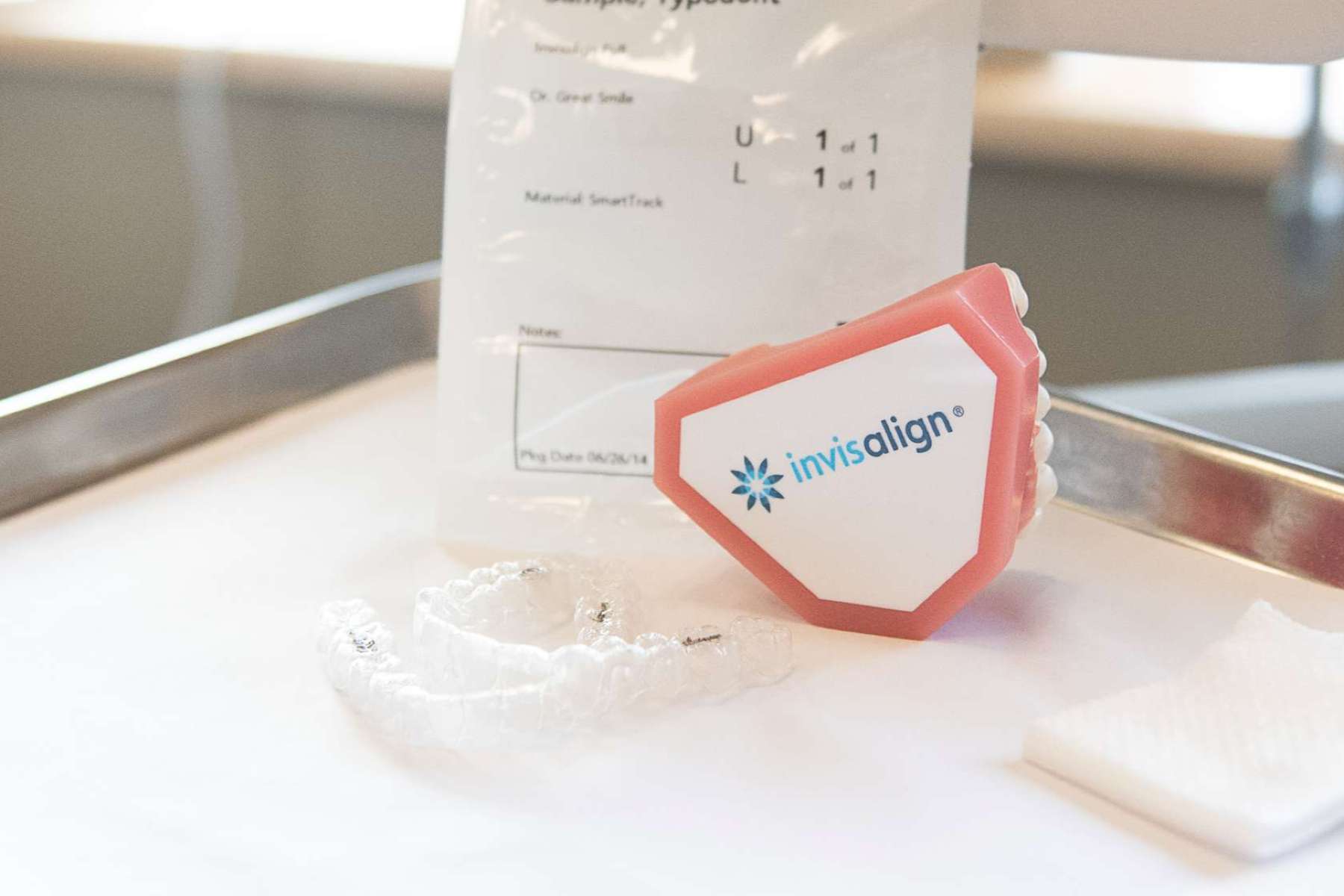 More freedom
It's discreet when you're wearing it and it's easy to take it out when you need to.
Works fast
The results you want, in as little as 6 months1, based on the complexity of your case.
Affordable
Insurance coverage and a payment plan from your doctor can help.
Face-to-face care because your doctor knows best
Go from imagining your smile to seeing it with the iTero Element® scanner.
Lasting results because you'll want to keep smiling
Invis goes a long way with the Vivera® retainer system.
The latest materials for comfort and results
Feel the difference from start to finish with SmartTrack® material.
Predictable results backed by 9 million smiles5.
---
Treatment times vary depending on individual patient needs and must be determined by your doctor.
Compared to aligners made from single layer 0.030 inch (Ex30) material. Aligners made from SmartTrack material provide better fit, better comfort, and are easier to insert and remove compared to aligners made from single-layer .030 inch (Ex30) material.
Gu, J et al. Evaluation of Invisalign treatment effectiveness and efficiency compared with conventional fixed appliances using the Peer Assessment Rating index. Am J Orthod Dentofacial Orthop February 2017, 151 259-66 Buschang, P et al Comparative time efficiency of aligner therapy and conventional edgewise braces. Angle Orthodontist, Vol 84, No 3, 2014.
Data on file at Align Technology, as of October, 2020.
Data on file at Align Technology, as of July 24, 2019.
Data on file at Align Technology, as of October 12, 2017.